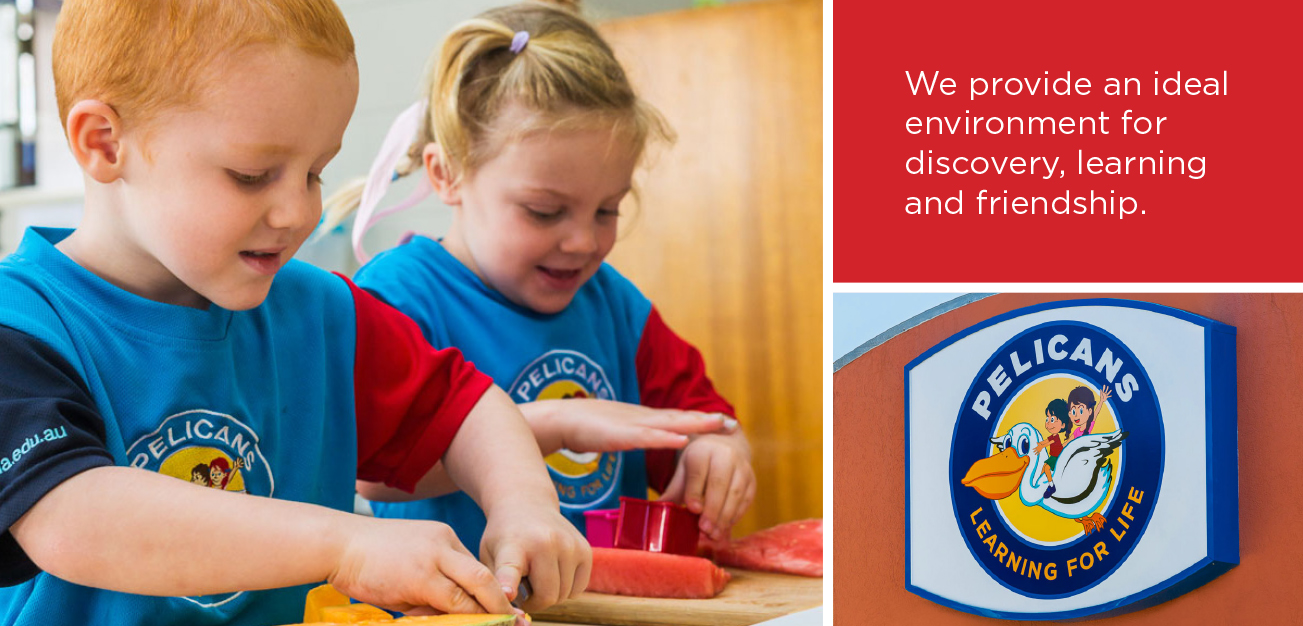 At Pelicans we understand the vital importance of establishing "healthy habits" for every child. Our Healthy Kids Club is strategically designed to strengthen fine motor-skills, sensory awareness, co-ordination, fitness and strength.
This holistic program of health, fitness and wellbeing, is endorsed by Leading nutritionist, Dr Joanna McMillan of WIN's Today Show and founder of Get Lean.
The Pelicans healthy kids club is strategically designed to improve each child's fitness and health so that they improve muscle and bone mass, reduce body fat, improve sleep patterns and develop a clear and focused mind.
We accomplish this through a broad range of fitness and exercise classes conducted by qualified staff including;
Gym routines using specialised equipment

Dance

and

creative movement

Yoga and stretching
In addition, our strategically designed outdoor play areas enable our children to extend their physical skills, while encouraging independence and the confidence to take risks within a safe environment.
At Pelicans we understand that good nutrition plays a vital role in promoting a healthy, happy and alert young learner.
Our extensive fruit and vegetable gardens provide a myriad of learning opportunities. As the children work co-operatively to sow, nurture and eventually harvest a variety of healthy produce.
Specialised cooking activities, also provide the opportunity to smell, touch and taste each healthy, home-grown ingredient, while our educators explain how fresh fruit and vegetables provide the fuel our bodies need to remain fit, happy and active.