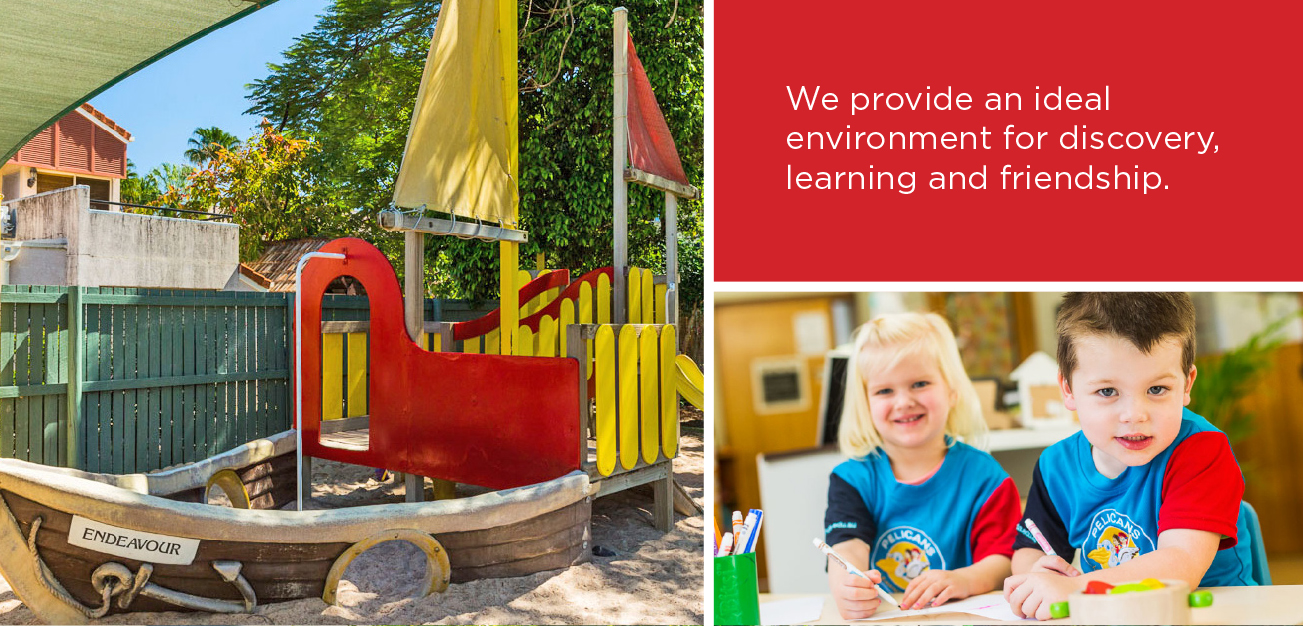 At Pelicans we are passionately committed to ensuring that a child's most formative years are also their happiest. As such every child is recognised and celebrated as an active and capable young learner.
The Pelicans' progressive Learning for Life programme greatly benefits from years of research and focuses on the active improvement of 5 vital skills including; Social, Emotional, Physical, Cognitive and Creative development.
Everyday your children will have opportunities to learn how to:
use language to communicate ideas, feelings and needs

make friends and cooperate with other children

become more independent and confident in their abilities

develop self-discipline

creatively express ideas and feelings through art, dance and dramatic play

identify, explore and solve problems
develop reading, writing and numeracy skills.
Your child will take part in individual and group activities such as block play, painting, games, puzzles, storytelling, dress-ups, dancing and singing.
Plus our extensive extra-curricular programme provides the children with a broad range of music, movement, dance and fitness classes under the direction of specialist teachers.
The end result will ensure that your child is fully prepared for the transition to formal schooling. Pelicans Childcare will arrange a transition learning statement outlining their progress, so your child may confidently continue their learning journey into Kindergarten and beyond.